Anxious Spirals to Inner Sakeena
Six Week personal development course on managing Anxiety through teachings from the Quran, Sunnah and techniques from Islamic Psychology.
Personal Development for Striving Muslimahs!
Do you overthink everything to the extent that you just wish to turn that thinking-switch off??
Are you living with the What-If Syndrome often imagining all the potential horrible things that can happen?
Do you know how to identify personal triggers before you get caught in a relentless spiral of anxiety?
Do you live your life worrying about everything under the sun, feeling drained to the extent it negatively effects your emotional, mental and physical energy needed to sustain your spiritual health and growth for the sake of Allah?

If you answered yes to any of these questions, then you know without a doubt the continuous spiraling downpour of stress can interfere with EVERYTHING.
Functional every day tasks of self-care activities, reaching measurable goals, office work, picking up kids from school and the never-ending lists and roles you Muslimahs endure are relentless!
This disturbance of your peace while shattering any sense of sakeena (inner-calm) can lead to full-blown ANXIETY.
BIG problem!
The burdens of feeling anxious can weaken souls and be a means of spiritual decline if one isn't aware on how to consciously move through it all with positive strategies given to us in Islamic Psychology.
It's through these trials of significant distress though, like Anxiety Disorders, that can be a catalyst for moving forward, contemplation and a means in connecting with Allah, the Source of all Peace, on a deeper level. This is where you learn how so!

Anxious Spirals to Inner Sakeena is a safe, spiritual sunnah inspired course for you to help yourself and to gain skills in helping others through their anxiety.
This course was designed for YOU to:
*Understand anxiety disorders through teachings of Islamic Psychology
*Know what it means to live with sakeena (calm) despite trials and hardships
*Identify personal triggers and evil whisperings that exacerbate burdens
*Discover positive coping skills exemplified by people mentioned in the Quran
*Gain techniques to deal with anxiety by use of Ruqyah Shariah
*Learn simple strategies of advocacy to helping loved ones worry less

Be inspired, motivated and positive as a Striving Muslimah.
Learn more about HOW people in the Quran dealt had emotional resilience, HOW they coped, HOW they problem-solved and HOW they refused to give up hope...
Understand the differences between Anxiety and other Mental Health Disorders, like Depression, Bipolar and more...
Ilm is a of the best blessings from Al-Alim (The All-Knowing).
When ALLAH gives you increase in beneficial knowledge, then you become equipped with strategies to advocate for yourself, your loved ones and everyone around you in getting the support they need.

need more info? send an email to [email protected] or send a whatsapp to +15088519436 :)
Your Instructor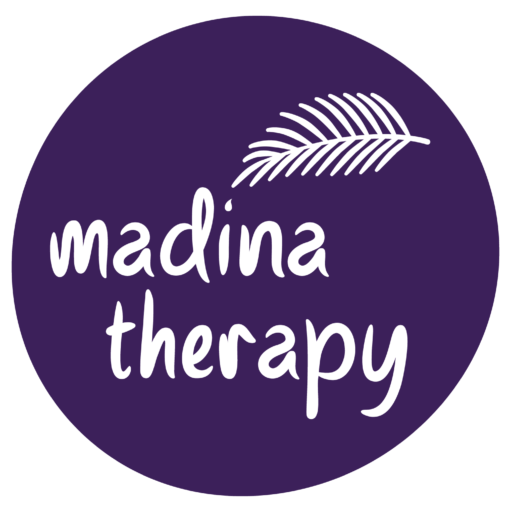 Asalaam Alaykum!
I'm Sohada, founder of Madina Therapy, a faith practice inspired by everyday Muslimahs who are looking to grow in their spiritual wellness and health. Serving women and children occupational therapy, heartfelt life coaching, Islamic counseling, hijama cupping care, special education/needs advocacy, mental health coaching are things that I am passionate about. Coming back to Boston after living in Madinah Munawwarah for 10 years led me to a desire in wanting to give back to sisters in my community and others globally in support of personal development, and in advocacy for sisters wanting to help others step up in their lives from the shackles of this donia. This is how Madina Therapy Ilm Academy formed, because sincerity and knowledge are pre-requisites to success and triumph of every struggle.
Course Curriculum
6 Week Self-Development Course for Muslimahs
Available in days
days after you enroll
Week 1, Introduction
Available in days
days after you enroll
Week 2, Mental Health Awareness and Islamic Psychology
Available in days
days after you enroll
Anxious Spirals to Inner Sakeena is much than what's been described above! With over 100 slides, over 12 hours of recordings, some freebies and a private support group, this isn't just a course, its a growing community of women seeking knowledge to connect better with Allah while being advocates for themselves and others by learning about Anxiety and other Mental illnesses that affects people we love too.
Summary of Some Extras!!
BONUS #1- 6 month access to a 6 week course. So even when you've finished you have plenty of time to review and brush up on your notes inshaaAllah!
BONUS #2- PRIVATE Coaching group for Registered Female Students
BONUS #3- A special educational session about PAIN!
BONUS #4- Certificate of Completion
Business coaches have estimated the worth of this course at over $300, but the intention here is to make it accessible for everyone. This is why Anxious Spirals to Inner Sakeena is only for $148 USD alhamdulilah.
(No one get's turned away, scholarships are also available for those in need!)
If you still aren't sure whether to register and enroll, go pray Istikhara! :) If you have any questions, send a message. May Allah guide you to what is best.
Hope to see you on the inside, inshaaAllah!

Frequently Asked Questions
When does the course start and finish?
Anxious Spirals to Inner Sakeena course access begins as soon as you register and is designed to be completed in 6 weeks.
How long do I have access to the course?
Anxious Spirals to Inner Sakeena is a completely self-paced online course- so you decide when you start and because being busy is a real thing, you'll have 12 months! As a BONUS, when you enroll you'll also be invited to our private registered student social learning group for sisters inshaaAllah which there is no current end date established for membership. In other words, once you're in, you're in!
What if I am unhappy with the course?
We would never want you to be unhappy! If you are unsatisfied with your purchase, or change your mind for any reason, contact us in the first 7 days and we will give you a full refund, God-willing.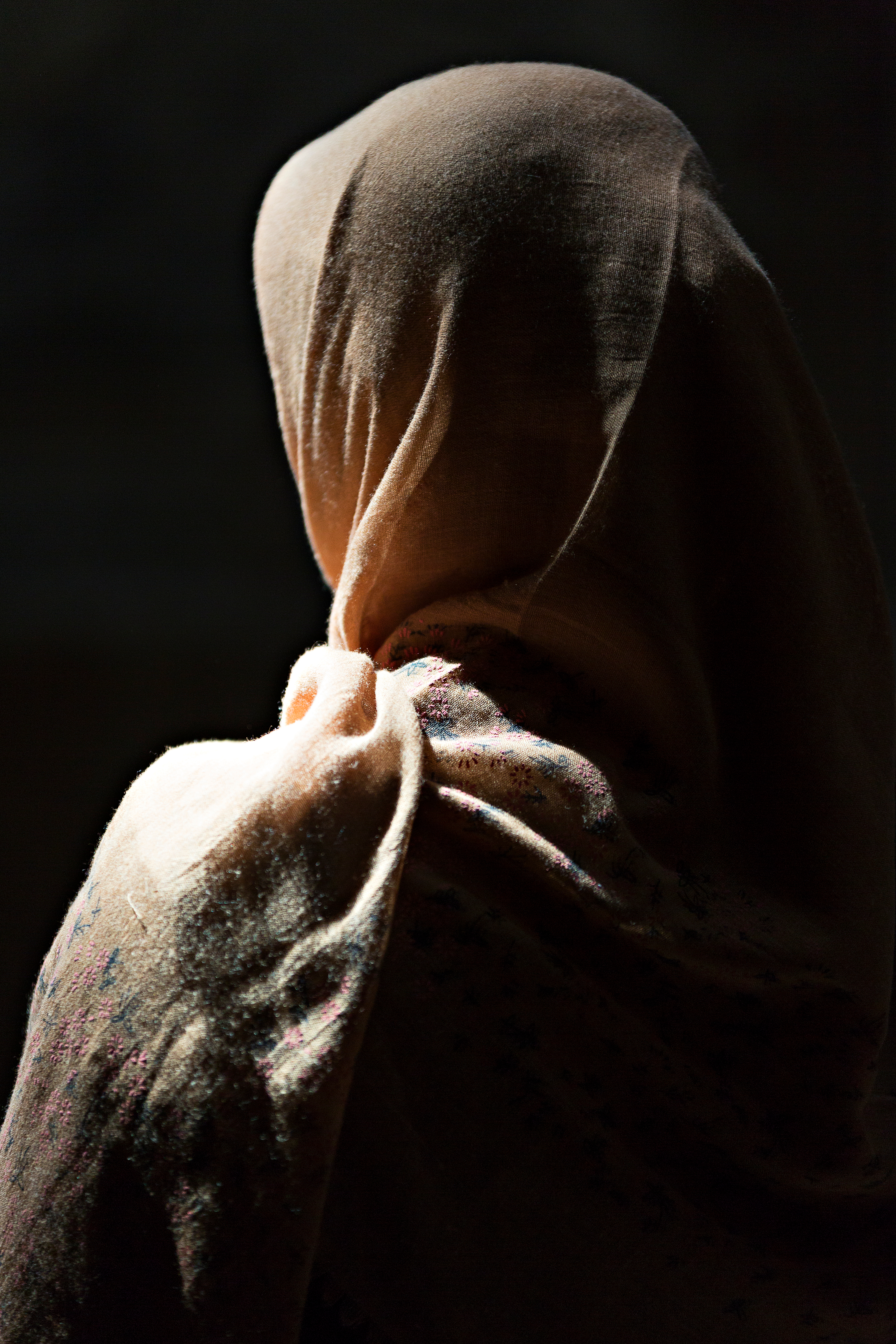 " I wanted to say that even though I just having started this Sakeena course it has already been incredibly beneficial, it's easy to forget the "why" part of why we are tested/given trials and the way Sr. Sohada framed it really stuck to me. As well as how we can use prophetic stories to relate to struggles. Very excited to continue through these sessions InshaAllah. This is an excellent course — definitely worth checking out!"
- Arusa Zama, Recruiting Coordinator at Iron Bows Technologies